Dreaming About What To Do Next In Your Home?
Join us at this FREE and interactive event where you'll learn tips, tricks and how to's from local home and design experts.

H

ear from Dean & Derek on extending your living space to the perfect "Outdoor Room".
Wicked Local U: Workshops
Keynote Speakers:
The Outdoor Room
Dean Marsico & Derek Stearns, Plymouth Quarries
Workshops:
Trends in Interior Design
Linda Merrill, Linda Merrill Decorative Surroundings
Upholstery 101: Covering the Basics
Kevin Kennedy, Upholstery on Broadway
DIY 1: Simple Home Repairs
Check back for additional workshops!
Space is Limited! Register for FREE
Interested in sponsoring this event?
Contact Troy Goodwin at (781) 433-6770 or tgoodwin@wickedlocal.com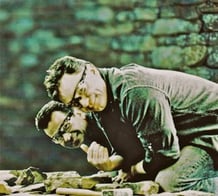 ABOUT DEAN & DEREK
Dean Marsico and Derek Stearns are 2nd generation stone mason/designers who learned their trade from Arthur Stearns, Derek's dad. In 2004 they started to co-host two national t.v. programs "Rock Solid" and "Indoors Out" for Scripps Networks for the next seven years. Both shows are aired on DIY and HGTV Networks with over 200 episodes. PBS' program "Victory Gardens" hired D & D for specific outdoor living episodes. They have been keynote speakers for many venues across the country including "World of Concrete" in Las Vegas. Between speaking engagements and television projects they would continue their design/installation work keeping up on their trade. Today Dean and Derek are Marketing Managers at Plymouth Quarries in Hingham, MA. The same place where Arthur Stearns learned to cut stone back in the 1950's.